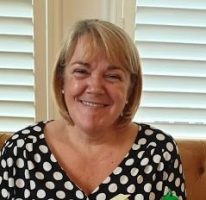 June works with children in the D/deaf community at Northgate Specialist Support Centre and was nominated by colleagues in the Speech and Language Therapy team Siobhán Meehan, Hyan Gentry-Bromwich and Phoebe Edwards.
D/deaf identifies those who are hard of hearing, partially deaf or completely deaf
"We are nominating June as she has contributed significantly to supporting D/deaf children at Northgate Specialist Support Centre. There has been a high turn-over of staff in recent years on the SLT Team for the Deaf and June has been a consistent source of support and advice for the SLT Team and the staff at Northgate. She has been a friendly, familiar face to the families we support which is vital to supporting our positive working relationships.
June is a member of the National Deaf Children's Society and she regularly shares information, training and updates from them with the wider SLT team and education staff. June includes 'thank you' as a British Sign Language sign at the end of her emails. June is always very supportive positive in educating others about D/deaf culture, whether that be getting in the Christmas spirit by signing and singing Christmas songs or suggesting different ways of working to make sure we are truly inclusive.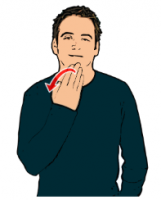 "June includes 'thank you' as a British Sign Language sign at the end of her emails."
June understands the needs and diversity of D/deaf children and this allows her to ensure she is providing the best support at the right time for these children. June is a compassionate person and can raise concerns if she feels the diversity of the children's needs are not being assessed, recognised or managed. She is a passionate and formidable advocate for the children on our caseload and goes above and beyond to ensure their needs are met.
June has an excellent relationship with the educational staff at Northgate. She recognises the importance of building healthy and strong relationships with other services involved to ensure the best outcomes for the D/deaf children and their families."
"June has welcomed both Hyan and I to the D/deaf SLT Team and ensured we feel included in all D/deaf related activities and information available. She has a huge knowledge of resources that can be used and adapted and is always on hand to support us with ideas for therapy."