Two apps for health and care professionals and families have been developed by Health Education England in collaboration with key stakeholders. They are designed to support the prevention and management of childhood obesity. The apps are called NoObesity Professionals and NoObesity Families.
NoObesity Professionals app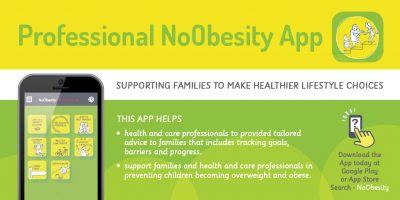 The Professionals app helps health and care professionals to provide tailored advice to families. Working with families they can help them set and track goals, spot barriers and track the family's progress of families. It also includes links to additional learning.
NoObesity Families app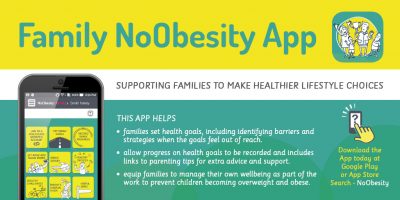 The Families app allows families to set themselves health goals, spot any barriers and find strategies to overcome them. They can record their progress and access parenting tips for additional advice and support at home.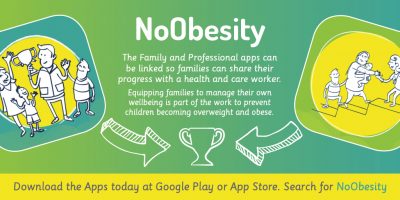 The two apps can be linked, via a QR code. This is led by the family who may wish to share the goals and progress they have made with a health and care worker. For example, this could be during a Health Visitor consultation or a visit to the local children's centre. The professional will only see the family's goals and progress. This will allow the professional to better tailor the support they provide to the family.
The apps can be downloaded from the App Store or Google Play by searching for NoObesity Family and NoObesity Professional or click on the links below.

App Store (for Apple)
NoObesity Professional
NoObesity Family

Google Play (for Android)
NoObesity Professional
NoObesity Family
The Apps are currently part of an evaluation study with the University of Plymouth and the University of Oxford. To find out more or to get involved in this innovative project contact Em Rahman or Edward Meinert.