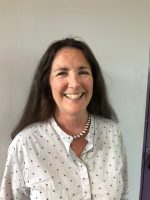 Jane Miller has been a Wessex PSW Specialist Support Group (SSG) Dyslexia expert since 2019.
Jane specialises in assessing adults for dyslexia, as well as other specific learning differences. She also offers study skills support and workplace coaching aimed at developing individual strengths and confidence.
Jane has always had a keen interest in adult education and trained at Southampton University in 2013 as a specialist dyslexia assessor and study skills tutor for adults. Jane is well aware of the pressures on doctors throughout their postgraduate training and feels privileged to support them at this important stage of their careers.
Before working in the field of dyslexia, Jane studied for a PhD in Microbiology, at the University of Sussex, followed by research on the regulation of gene expression for the Imperial Cancer Research Fund, in London.
Jane now lives in the Wiltshire countryside, and enjoys spending her spare time walking, sailing, or travelling.