Associate Dean for Professional Support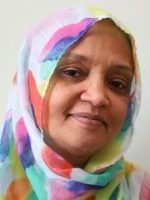 Dr Fatima El-Bakri is a Consultant Microbiologist at Hampshire Hospitals NHS Foundation Trust.
read more…

Fatima came to the UK as an International Medical Graduate (IMG) and completed her training in Wessex. As well as managing the Professional Support and Wellbeing Unit (PSW), Fatima's current Associate Dean portfolio also includes Staff and Associate Specialist/Specialty doctors, differential attainment, IMG fellowships, and diversity and inclusion.

Fatima's vision for the PSW focuses more on preventative strategies and early interventions to support trainees.
Support and Development Coordinator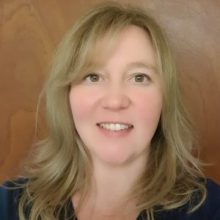 Tonia Sales is the central point of contact for doctors in training, Case Managers and the Specialist Support Group (SSG) members.
read more…

Tonia's role is to manage trainee case files and PSW finance, and organise case referral triaging, PSW meetings and the case manager development programme.

Other Wessex Support and Development staff will cover aspects of PSW administrative work during periods when Tonia has planned or unplanned leave.
Case Managers
Wessex case managers are responsible for assessing trainees who are referred to the Wessex PSW, by carrying out an objective assessment, based on available information and their own findings. Case managers support the trainee by helping them to identify what further action is required.
Please refer to the Meet the case managers page for a list of all the case managers who currently work within the Wessex PSW, along with information about them and their backgrounds.
Specialist Support Group
The Wessex PSW Specialist Support Group (SSG) provide specialist support services to trainees, following referral via a trainee's case manager or the Support and Development Coordinator (following a request from the trainee's educator).