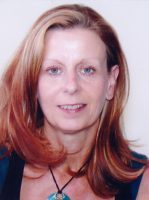 Glynis Lavington has been a Wessex PSW Specialist Support Group (SSG) Dyslexia expert since 2019.
Glynis has worked within the field of Specific Learning Difficulties (SpLD) for many years. She specialises in working with adults within the workplace and those aged 16+ in further and higher education. Glynis is an experienced assessor, both within education and the workplace.
Glynis delivers workplace skills training/coaching for dyslexic adults, and provides dyslexia awareness training and consultations within the workplace for employers and employees. Her aims are to develop an increased awareness of dyslexia within the workplace; maximising the strengths that dyslexic employees have to offer, whilst providing support and advice with regards to employers making reasonable adjustments.
Glynis is also involved with teacher training at all levels; advanced teaching courses, Postgraduate Certificate in Education (PGCE), schools, sixth-form colleges, further and higher education colleges, universities, music academies and schools of acting.
Glynis is an associate member of the British Dyslexia Association and was a member of the Department for Children, Schools and Families (DCSF) Working Party on Assessment for Specific Learning Difficulties in Higher Education. She is also a national speaker on SpLD.