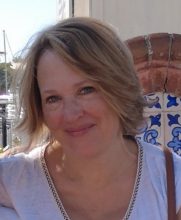 Joanna Hopkins has been a Wessex PSW Specialist Support Group (SSG) advanced communication and language skills expert since 2014.
Jo is the Director of Comms4docs and has been providing online Advanced Communication Skills classes for doctors and dentists since 2011. Jo launched her Comms4Docs mobile App in September 2020.
Doctors are referred to Joanna for communication skills training, in order to be successful in a range of exams, such as RCA and CSA exam, PACES, OSCE, VIVAS, SOE and MFPH.
A significant number of doctors are referred for non-exam based reasons, from a range of specialties. Examples for these types of referral include the need for improvement in:
clarity when working with multi-disciplinary teams
assertiveness during hand overs and presentations
conciseness and decisiveness
responding to criticism effectively
knowing how to ask for help and guidance
dealing with complaints
After a referral has been made, Joanna will contact the doctor or dentist directly to arrange an initial chat by phone or Skype to discuss the referral, and to book in the first session.
The sessions with Joanna last 30-40 minutes, and take place via Skype. They are bespoke for each individual dentist or doctor's needs, and take place between 8.30am and 6pm on weekdays.
Joanna also delivers a communication session at the 'Wessex IMGs – Induction Programme (for doctors new to the NHS)'.