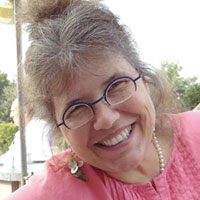 Jo Murphy has been a Wessex PSW Specialist Support Group (SSG) advanced communication and language skills expert since 2014.
Jo specialises in communication skills through drama training – practical 1:1 bespoke sessions, which involve experiential exercises to perfect what she terms the 'heightened professional persona' and 'the great duet'. The latter involves the interplay between face and gesture in professional interactions.
Before moving into the GP trainee coaching arena, Jo was a theatre director and theatre studies specialist in her ten-year role as Artistic Director of the Bedales Olivier Theatre in Petersfield. Jo's principle focus is on coaching doctors in advanced communication skills through drama training – a fully embodied approach.
Jo has designed, and now runs, one-day intensive communication skills sessions for International Medical Graduates (IMGs) and UK doctors alike, across the UK (including Wessex). She has also provided 'training the trainers' workshops and presentations for experienced GP trainers in Wessex.
Jo has been permitted to observe the Clinical Skills Assessment (CSA) in session at the Royal College of General Practitioners (RCGP) – the only non-medical professional in the UK to do so – which has given her invaluable insights into this challenging exam.
Jo has more information about her work on her website.