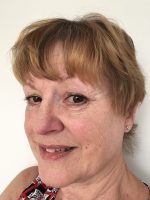 "My commitment to coaching is borne out of the belief that everybody has the potential to grow and change. In the busyness of modern lives we rarely take time to focus on ourselves and this is particularly true of those whose job it is to look after the needs of others. And yet, at some time or other, most of us will face challenges or choices in relation to our professional or personal lives – and sometimes both – that we need to navigate and manage. Coaching provides a confidential and safe space to work through these issues, an opportunity for reflection, to build our self-awareness and personal identity, to appreciate our strengths and ultimately to move forward with our coaching goal."
Rosalyn Jack has been a Wessex PSW Specialist Support Group (SSG) coaching expert since 2014.
Rosalyn is an independent and experienced coach, coach supervisor and HR consultant. Client organisations include the public and third sectors, and higher and further education establishments in the south of England.
Rosalyn's NHS experience spans several trust board level Executive Director appointments, with portfolios for strategic human resources, individual and organisational development, and performance. In her capacity of HR consultant, commissions have included the conduct of highly sensitive and complex investigations, service reviews and resolution of work-place conflict.
Rosalyn is also an experienced mediator, counsellor and mentor, and will frequently draw on these skills within the coaching relationship (whilst maintaining the integrity of the coaching process). Her coaching experience is wide-ranging and she has a particular interest in supporting established and emerging leaders. This includes those in transition and change – professionally and personally – and those seeking support in successfully managing the dynamics of workplace relationships.
Rosalyn has Masters degrees in Coaching and Development and Strategic Human Resource Management (both with distinction). She has a Diploma in Psycho-dynamic Counselling, a Certificate in Coaching Supervision (awarded by Bath Consultancy Group), and has completed a fully accredited programme of study with the London-based Career Counselling Services.