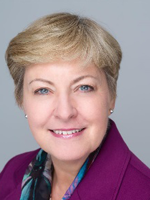 Anneliese has been a Wessex PSW Specialist Support Group (SSG) expert in coaching and cultural challenges since 2014.
Coaching
Anneliese is a professional development coach and interpersonal/intercultural communications specialist with extensive experience in the public and private sectors (including defence, the NHS, foods, the automotive industry, engineering, banking, health, law, sales, pharmaceuticals, human resources, higher education and government).
Read more…

For Anneliese, the coaching relationship is 'co-active' – a personal and dynamic relationship in which the coach and the client are active collaborators, working together for the purpose of meeting the client's needs. Her coaching practice is grounded in the firm belief that, "the client is the expert in their life and work – they possess the creativity, intelligence, and resourcefulness they need, but not always the time to think about how they will bring about the changes they want to make."

Anneliese may make suggestions, or share her own insights and perceptions, based on her knowledge and experience, but her main purpose is to help the client to remain focussed on their objectives, needs, values and aspirations, encourage them to set their own effective and challenging personal goals and accompany them in finding ways of achieving those goals. The client, their immediate objectives and their long-term aspirations, are the driving force for Anneliese's work.

Anneliese has a Master's degree in Intercultural Communications and International Business, an Honours degree in Education and French, a Post-Graduate Diploma in Management and a Post-Graduate Certificate in Coaching and Mentoring. She is an accredited practitioner for Strengthscope® and Strengthscope Team® Assessment and an accredited practitioner for the Myers-Briggs Type Indicator (MBTI). Anneliese is also a Member of the Association for Coaching.
Cultural Challenges
Anneliese is a fluent French speaker, and has lived in France and Canada. These experiences have given her personal and professional insight into the issues involved in cultural shift. Anneliese has gained a particular interest in the challenges that International Medical Graduates (IMGs) can face when coming to work in the UK, through her work on the programmes she has developed and run, her work as a coach, or as part of the Oxford based 'Dragon's Den' team supporting doctors preparing for the General Practice Clinical Skills Assessment (CSA).
Read more…

Anneliese's intuitive and practical understanding of cultural difference, backed by an in-depth knowledge of communications theory enables her to support clients as they manage the interface between personal, professional, organisational and national cultures.

Anneliese coaches across a range of specialties and roles within the NHS, and runs regular workshops on communication, diversity and sustainable culture change. Throughout this work, she focuses on ways of addressing complex communications challenges and promoting the exceptional advantages of culturally diverse teams.

For organisations working globally, Anneliese delivers a range of intercultural communication programmes, such as 'Communicating Effectively across Cultures', 'Presenting to International Audiences', 'Communicating in Global English', 'Living and Working in the UK' and 'Doing Business with the French'.

In response to the 2014 GMC 'Call for Evidence on Induction for doctors new to practising in the UK', Anneliese submitted an extensive paper, based on the experiences of her NHS clients. Her 'Culture and Communication' programmes are designed to meet the specific needs and objectives of IMG doctors, and include programmes tailored to IMG doctors in specific specialties.

Anneliese was also an invited speaker at The Royal College of Paediatrics and Child Health (RCPCH) Medical Training Initiative Event, where she presented on 'The Impact of Culture on Performance'.

Pursuing her specialist interest in culture and diversity, Anneliese recently co-authored a self-help guide for IMGs working in the UK ('So You Qualified Abroad', Pub. Radcliffe 2014) and was invited to contribute a journal article, 'Culture, Words and Meaning' to the Eurodigest Journal (2014). She is currently collaborating on another book on effective communication in teams.