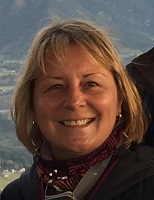 Dr Hilary Boddington has been a Wessex PSW Specialist Support Group (SSG) career support expert since 2017.
Hilary recently retired from General practice, after 30 years in a city practice. She has a longstanding commitment to education, from medical students to GP trainees. Hilary currently works as a Macmillan GP alongside the Wessex Cancer Network.
In 2001, as Honorary Consultant in Education, Hilary established and developed the careers service in the education unit at University Hospitals Southampton NHS Foundation Trust (UHS) and worked closely with the Wessex Deanery on careers.
Hilary has training in Coaching and the use of a variety of career tools and, has a lifelong interest in discovering what makes people tick. Her experience in the health service, and as a GP, also provides a wealth of experience of the needs of individuals and the variety of careers available.