Alice Leahy

Biography

Dr Alice Leahy has been a Wessex PSW case manager since 2019.

Alice is a Consultant Paediatric Rheumatologist at University Hospital Southampton NHS Foundation Trust, although she was originally appointed as a General Paediatrician in 2003.

Before studying medicine Alice did a degree in modern languages.

Alice has completed training to become an accredited mediator and is interested in helping to resolve conflict in the workplace. She is an educational supervisor and a student mentor. Alice completed her coaching training in September 2019, and is also a training advisor on the paediatric rheumatology College Specialty Advisory Committees (CSAC).

With five children, four pets and an Eritrean refugee living at home, Alice is used to quite a busy and chaotic life!
Debi Hall

Biography

Dr Debika Hall has been a Wessex PSW case manager since 2020.

Debi has been a consultant in Medicine for Older People since 2013 at University Hospital Southampton, having completed her specialist training in the Wessex region as a less than full time trainee.

She gained experience in her years as Fellowship Programme Director in Southampton, providing recruitment, education, appraisal, support and pastoral care to international medical graduates.

Over the years, Debi has developed a special interest in Clinical Ethics and Law and is a Senior Teaching Fellow at the University of Southampton Medical School, as well as sitting on the Trist's Clinical Ethics Committee.

Her work life balance is of vital importance to her and she enjoys film, theatre, dystopian novels, ancient history and playing the piano badly but with enthusiasm. Debi has two school age children and a badly behaved rescue dog who keeps her grounded.
Hala Alsafadi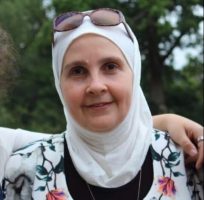 Biography

Dr Hala Alsafadi has been a Wessex PSW case manager since March 2021.

Hala has two clinical roles, she is a Diabetes consultant working with West Hampshire Community Diabetes team, Southern Health NHS Foundation Trust and is also an acute medicine consultant and clinical lead for acute medicine in Royal Hampshire County Hospitals Winchester.

Hala has graduated from Damascus University medical school in Syria and did all her post graduate training in the UK in the West Midlands after taking the IELTS and PLAB exam. She had CCT in Diabetes and Endocrinology and General Medicine and moved to Hampshire for her consultant posts in 2012. Hala is a fellow of the London Royal College of Physicians and she is educational and clinical supervisor to junior doctors of all grades and to advance nurse practitioners.

Hala is married and has 3 kids and likes spending time with her family. She likes travelling and meeting new people from different cultures.
Jo Hartley

Biography

Dr Jo Hartley has been a Wessex PSW case manager since 2019 and became a Wessex PSW Specialist Support Group (SSG) Exam expert in 2021.

Jo has been an Emergency Medicine Consultant at Portsmouth Hospitals NHS Trust since 2007. She trained in Southampton, but delayed specialising for a number of years working in the UK and abroad before settling in Wessex.

Throughout Jo's career she has been interested in medical education and training. She was Wessex Head of School for Emergency Medicine from 2015 to 2021, is a College Examiner and Leads on Quality for the Royal College of Emergency Medicine (RCEM) Training Standards Committee working to improve standards for trainees.

These roles have enabled Jo to gain a wealth of experience working with doctors, formally and informally, to ensure that they get the best out of their training and are supported in their career choices. She is hugely aware that circumstances change, and often support at the right time makes all the difference.

Jo juggles her career with three school-age boys, so she is used to a challenge! She has an interest in wellbeing and understands the importance of a good work/life balance, whilst practicing medicine in the current climate. She is a coach/mentor and works as both a case manager and exam specialist.
Julie Chinn

Biography

Dr Julie Chinn has been a Wessex PSW case manager since 2012.

Julie's background is in General Practice. She is a GP Programme Director and helps facilitate the Southampton Vocational Training Scheme (VTS), as well as running peer support groups.

Julie completed an Institute of Leadership and Management (ILM) level 5 coaching qualification in 2017, and uses these skills with Thames Valley and Wessex Leadership Academy (TVWLA) as well as Wessex Local Medical Committee (LMC). She has been a GP appraiser since the start of 2003 and has conducted several hundred appraisals.

Julie really enjoys the role of case manager. She has seen a variety of trainees, and hopes to be able to support more in their times of need. Julie champions the Specialist Support Group (SSG) as she believes they provide a wonderful resource for onward referral.

Julie enjoys being a mentor and medical volunteer. She was a Gamesmaker at the London Olympics, has been a volunteer doctor on a tall ship with the Jubilee Sailing Trust, and has volunteered at festivals such as Glastonbury.

Julie's interest is in supporting fellow members of her profession, to enable them to flourish in their careers.
Kelly Thresher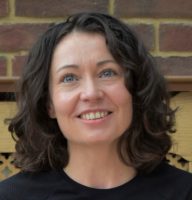 Biography

Dr Kelly Thresher has been a Wessex PSW case manager since 2021.

Kelly's background is in General Practice. She is a GP locum in Southampton and works in local practices and in urgent care. She has been a GP appraiser since 2014. She was a GP Programme Director in Southampton and an ARCP panel member for many years. 

As a trained yoga and meditation teacher she understands the advantage of having practices and perspectives that can be used methodically to promote and maintain self-care and wellbeing.  

Kelly's interest is to help individuals unlock their own potential, creativity and wellness and thrive in their careers and life.
Luke Birmingham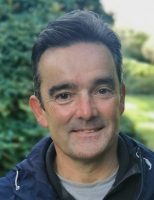 Biography

Dr Luke Birmingham has been a Wessex PSW case manager since 2020. 

Luke graduated from Newcastle medical school in 1988 and worked in the North-East of England and then the West Midlands before moving to Southampton in 2000 to become a consultant and senior lecturer in forensic psychiatry.   

During his consultant career Luke developed a keen interest in undergraduate and postgraduate teaching and training, appraising and mentoring consultant colleagues and, more recently, coaching.   

In order to continue working with trainees Luke became a PSW case manager shortly before he retired from clinical practice in 2021.  Luke has always worked hard to maintain a healthy work – life balance.  Although he has retired from the NHS, he continues to work as a psychiatrist for the Parole Board, but Luke is now able to enjoy spending more time with his family and friends and pursuing other interests  

Luke is married to Jo, a GP.  They have four adult children and an energetic Border Collie. Luke is a Christian, he is a keen cyclist and an even keener fly-fisherman; he loves spending time with his wife and family and he enjoys cooking, travelling, exploring new places and meeting people. 
Majid Jalil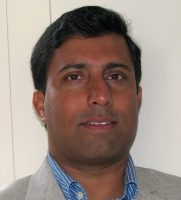 Biography

Dr Majid Jalil has been a Wessex PSW case manager since 2012.

Majid is a GP who graduated from Aga Khan University (AKU), Karachi, Pakistan in 1995 and completed postgraduate training in family medicine at AKU, Pakistan in 2000. Following his move to the UK Majid undertook a MSc in Medical Education (University of Wales Cardiff) and completed postgraduate training in general practice in the Wessex Deanery. He gained his MRCGP (London) in 2006.

Key Experiences: Research projects exploring influence of culture on learning and management of medical consultations; Clinical Assessor – National Clinical Assessment Service (2007 – 2012); Member MRCGP Panel of Examiners – Royal College of General Practitioners; Case Investigator, Clinical Advisor, Clinical Member Performance Panels – NHS England (2008 to date); GP Appraiser since 2006 and Senior Appraiser since 2018;    Case Manager (Wessex Professional Support Unit) since June 2012

Experience and Knowledge as Cultural Expert

Majid has been working as a general practitioner and medical teacher since 2000 in clinically and educationally diverse settings. The experience of working alongside international colleagues in a variety of settings across the world has enabled him to learn, and understand better, their different clinical and educational cultures.

His experience in providing healthcare and teaching across a wide variety of cultural settings led to key NHS funded research projects.  The first explored how culture influences the doctors understanding, and management of the consultation, and its subsequent outcome.  The second project developed from the findings of the first, focusing on how learning, and subsequent professional development, is influenced by culture.  The research enabled a greater knowledge and understanding about how culture can result in differing perceptions of events, and influences problem solving.  The application of learning from these projects led the construction, development, and implementation of workshops for educational supervisors, appraisers, and trainees focused on increasing their understanding of how culture influences learning and performance, and developing strategies for overcoming obstacles to progression.  This knowledge and experience continues to build and develop; consistently applied in the workplace.

As an academic, a teacher, and Examiner for the RCGP and GMC, and an Assessor of clinical performance in primary care at Wessex Area Team he has directly observed how culture can affect an individual's interpretation of issues at play, how the strategies they then employ to resolve issues can be inappropriate, coming as they do from a different cultural understanding, and how these differing perceptions, if not confronted and understood, can create yet further problems for performance. Whilst working as Case Manager at the Professional Support Unit, and acting as Director of an educational programme exploring the influence of culture on learning and professional performance (www.cultureandmedicine.org), he has developed a framework that explores differences in cultural values and beliefs, provides a conceptual framework for placing these in the context of professional life, and develops strategies for practical approaches to improving their performance.  Majid's wide experience in medical education, including teaching across cultures, coupled with his clinical knowledge and experience, means that he can address the clinical dimension in under performance alongside educational skills in drawing up an active learning programme to help practitioners improve their ability to identify gaps in knowledge, and better manage cross-cultural relationships.

Working as a Specialist Support Expert

Majid uses an individualised approach based on the holistic concepts of mentoring, which seeks the mentee's perception of the problems and challenges they face, and seeks partnership with the practitioner in increasing understanding of how cultural attitudes and behaviours, not knowledge alone, can work for and against them in professional life.   Both support and challenge within the mentoring relationship are necessary to achieve change, and embed new learning. From this, strategies are jointly developed aimed at improving performance, and making a better adjustment to the different context of professional life in the NHS.
Meryl Deane

Biography

Dr Meryl Deane has been a Wessex PSW case manager since 2010.

Meryl has had an eclectic career. She qualified in 1982, and after Senior House Officer (SHO) jobs, she trained in public health medicine. Meryl was a consultant for five years, working in both NHS and academic posts. Much of her work in her academic role was on service improvement. After 11 years in public health medicine Meryl re-trained as a GP, and qualified in 2001.

Since 2001, Meryl has had a portfolio career. She has worked in general practice in various roles, and recently retired from clinical work.

Meryl has had a number of education related roles, including being a university lecturer, GP tutor, appraiser and mentor. She has also had a variety of other roles including working for the NHS Modernisation Agency and Macmillan Cancer Support.

Meryl has been lucky enough to be able to design her own career pathway, and is committed to supporting others to pursue their careers in their own way.
Patrick Williams

Biography

Dr Patrick Williams has been a Wessex PSW case manager since 2014.

Patrick trained in Medicine at Leeds University, before joining the Royal Navy. He saw service during the Falklands war after being approved as a medical specialist, before leaving in 1984 to complete his GP training.

Patrick worked as a principal in practice for over 25 years and throughout, was mainly interested in working with colleagues in the educational field, and taking on other work as a GP trainer, mentor and tutor.

Patrick is interested in the health and wellbeing of doctors, and really enjoys working with colleagues, both in hospitals and general practice.

Patrick is married with three children, and is a keen skier.
Poppy Mackie

Biography

Dr Poppy Mackie has been a Wessex PSW case manager since 2014 and became a Wessex PSW Specialist Support Group (SSG) Exam expert in 2017.

Poppy has been a Consultant Anaesthetist at University Hospitals Southampton Foundation Trust (UHS) since 2009, following completion of her anaesthetic training in Wessex. Throughout her training Poppy has pursued her keen interest in all matters educational and was a Wessex Medical Education Fellow (MEF) as a trainee and in her early years as a consultant.

Since becoming a consultant, Poppy has been an Acute Care Common Stem (ACCS) tutor for anaesthetics, and is currently in her sixth year as college tutor for anaesthetics in her department.

Anaesthetics is the largest hospital-based specialty, with up to 50 trainees of all grades working in the department at any time. As college tutor, Poppy has supported many trainees through the hurdles and challenges of training, and has always found this aspect of her role deeply rewarding.

Poppy completed her Masters in Medical Education in 2013 and has a keen interest in educational supervision. She is an educational supervisor in her department, and has also been an educational supervisor to foundation programme trainees. In addition, Poppy is a personal tutor to a number of medical students.

Poppy believes that professional support can be very effective in these situations and that the Wessex PSW is an invaluable resource for trainees.

In her spare time, Poppy loves all things outdoors and sporty, and spending time with her family.
Robert Scott-Jupp

Biography

Dr Robert Scott-Jupp has been a Wessex PSW case manager since 2018.

Robert has been a Consultant Paediatrician in Salisbury for 27 years, and is now largely retired from clinical practice.

Throughout Robert's time as a consultant he supervised, advised and appraised trainees in paediatrics and general practice, even before there was such a thing as an educational supervisor. Robert was College Tutor for 12 years, and was involved with the Deanery in its early days.

Previously, Robert was closely involved with the Membership of the Royal College of Paediatrics and Child Health (MRCPCH), as an examiner, a national council member, with developing the national training curriculum for general paediatrics, and more recently, with invited service reviews.

Robert is an editor for Archives of Disease in Childhood, the main UK paediatric journal, and carries out some medico-legal expert witness work. He has represented trainee doctors at General Medical Council (GMC) hearings.

In semi-retirement, Robert has become a visitor volunteer at Stonehenge, and developed a major interest in Neolithic prehistory and archaeology!

Robert is married with two adult daughters.
Sam Powell

Biography

Dr Sam Powell has been a Wessex PSW case manager since 2018.

Sam trained as a GP straight after medical school, qualifying in 2003. After a period as a Locum GP, she became a partner and then went on to become a trainer and appraiser. Sam also gained her Fellowship of the Royal College of General Practitioners for training Drs in difficulty.

In 2017, Sam left partnership and went to New Zealand for a while, to work and play. Since returning, she has been a GP locum around Hampshire, and has just settled into a salaried post in Totton. Sam has also been a mentor for Wessex Local Medical Committees for a while now, drawing on her long-term passion for Neuro-linguistic programming (NLP) to help her.

Sam's main ambition for being a case manager is to enable colleagues to find their way to a career that supports them to be the best they can be; using all their skills in a role where they know they are doing a good job.
Sonia Barros D'Sa

Biography

Dr Sonia Barros D'Sa has been a Wessex PSW case manager since 2020.

Sonia became a GP in 2005 (after a brief flirtation with a career in surgery!) and worked for many years in Basingstoke and North Hampshire, including 6 years as a GP partner. During this time she became a GP Trainer, and spent seven years working as a locum GP. Sonia has been teaching undergraduate medical students at Southampton University since 2006, covering communication skills, history-taking and clinical examination, ethical dilemmas in patient care, clinical teaching, and examining in final and intermediate OSCEs. She has worked clinically as a Retained (salaried) GP in Southampton since 2018.

In 2014, Sonia developed a portfolio career, including working as a GP Appraiser for the Wessex Appraisal Service, Mentor and Coach for the Wessex Local Medical Committees (LMC) Insight scheme, and more recently training as a Coach with the Thames Valley and Wessex Leadership Academy (TVWLA).

Sonia has been actively involved with the Royal College of General Practitioners (RCGP) Wessex Faculty since 2006, and was awarded Fellowship of the RCGP in 2018. She is an elected member of Hampshire and Isle of Wight LMC, and has worked with First Five groups of newly-qualified GPs to support them during the transition from training to working independently.

Sonia is passionate about supporting doctors to maintain and improve their wellbeing, which in turn can help them to not just survive, but thrive during the various challenges they face as doctors. She believes that sometimes the biggest challenge can be finding the right career pathway for each individual, and balancing that with life outside the job.

In her 'spare' time, Sonia enjoys singing, swimming, travelling and cooking.
Sue Warren

Biography

Dr Sue Warren has been a Wessex PSW case manager since 2020.

Sue's background is General Practice, where she was a Partner in Dorset. She was a GP trainer and educational supervisor, and now has a portfolio career.

Working as a GP locum in local practices session keeps Sue aware of current pressures. She is a representative on the Local Medical Committees (LMC) and runs her own business suewarrenmedicals.

Sue has a strong drive to support fellow doctors and is a clinician for Practitioner Health Programme (PHP). She enjoys being an appraiser.

For a few weeks a year Sue works in New Zealand, which gives a great insight into other health care systems.

Sue really enjoys spending time with her family, as well as her dogs, horses, and keeping fit by running and going to the gym.
Tamsin Betts

Biography

Dr Tamsin Betts has been a Wessex PSW case manager since 2020.

Tamsin is a qualified doctor who has worked in the NHS as a GP for over ten years. When she left to look after her family in 2012, she trained as a yoga teacher and now runs her own business, coaching professionals and teaching yoga and mindfulness meditation to groups and individuals. In 2019, she consolidated her knowledge and gained the Institute of Leadership and Management (ILM) level 7 coaching qualification. Since then Tamsin has been working with the Primary Care Workforce Centre in Dorset, coaching GPs.

Tamsin is particularly interested in career dilemmas, communication and work/life balance. She believes that by challenging and supporting people in the right way, they can flourish in their careers, whilst creating a greater sense of wellbeing and therefore improved performance. Tamsin has a breadth of experience and has coached clients across a range of issues and challenges.

Tamsin has a keen interest in health, wellbeing and nutrition, and recognises the importance of looking after physical and mental health to improve working and personal life.

Throughout Tamsin's career, she has enjoyed teaching and mentoring. Her role as a coach has taught her to encourage a greater level of self-awareness in clients, to effect positive change by setting goals which are in line with their personal values.

Tamsin has retained strong links with the NHS and recognises the stresses that working within the NHS can bring. She can also see how rewarding and fulfilling it can be in the right circumstances.

Tamsin runs a busy family home, with two children. Sea swimming, walking and cooking are her favourite ways to relax.
Thwe Oo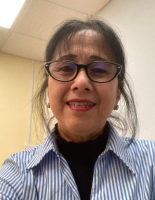 Biography

Dr Thwe Oo has been a Wessex PSW case manager since 2021.

Thwe's background is Oncology before she joined GP training. She has been a partner in the practice for 13 years.

Thwe is a GP trainer and also a trainer for sexual health. She has done a head massage course and uses this skill on others to relax herself. 
Will Bowditch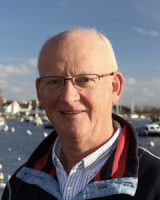 Biography

Dr Will Bowditch has been a Wessex PSW case manager since 2020.

Will's background is in General Practice, where he was a Partner in Weymouth in Dorset. He was a GP Trainer, is a programme director with the Dorset GP training team, as well as being a Wessex appraiser.

Will enjoys the role of Case Manager. He has great experience gained during his career as an educator and GP in helping Junior Doctors reach their potential. Will's interest is in supporting fellow members of his profession, to enable them to flourish in their careers. His experience as mentor and appraiser with a variety of trainees means that he is there to help trainees in their time of need.

Will comes from a farming family in West Dorset and is still very involved in the countryside and in encouraging youngsters to consider a career in agriculture. His interests are walking the Dorset hills, fishing the Dorset rivers and travelling the world to meet more people.