This three-session course has been developed by Chartered Psychologists specialising in interpersonal communication and is aimed at Wessex core and specialty doctors in postgraduate training (doctors) who are preparing for oral postgraduate exams.
There are several types of oral exam which doctors may encounter; including the VIVA, OSCE or the RCA exam for GPs. Each one requires a special focus on communication and presentation skills.
All doctors are encouraged to participate, as the course is suitable for those who have not yet sat exams, as well as those who have. Wessex trust and staff grade doctors are also encouraged to attend if places are available.
Video enhanced reflective practice (VERP)
This short video explains what 'VERP' is and how it is used during this course: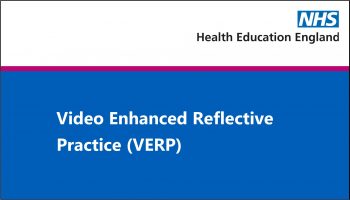 Course content

The course explores frameworks to understand interpersonal communication and offers participants the opportunity to develop these skills through reflecting on their filmed performances, to support with oral exams success.
Programme

1. Half-day group learning session

2. Embedding teaching into practice

3. Two one-hour individual video enhanced reflective practice (VERP) meetings with a personally assigned psychologist
Related courses
Event dates and how to book

Contact us
PDU.WX@hee.nhs.uk
01962 690310